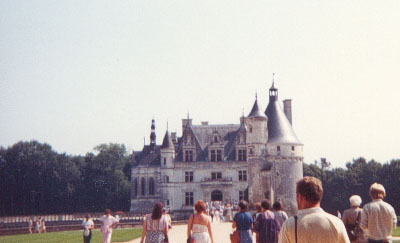 I didn't have the best camera on this trip and I have lost some of the pictures I took.
From the 16th century, this is Chenonceaux a very nice castle situated on the river.
The castle was transformed in 1914 into a temporary hospital where more than 2000 wounded were recovered up to the end of World War I.